What is Microcannula?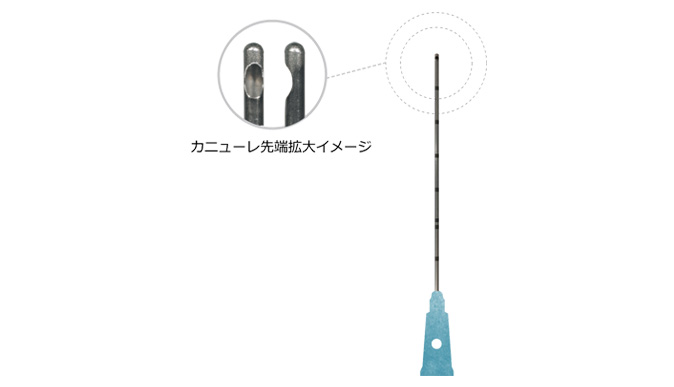 A microcannula is a type of needle used when injecting hyaluronic acid, characterized by a rounded tip. Cannulas, cylindrical instruments traditionally used in medical settings, have been employed for the administration of liquids or medications within the body.
Unlike injection needles, which have a sharp, diagonally cut tip for easy penetration, cannulas have a rounded and blunt tip. They lack the razor-sharp edge of a blade, making it impossible for them to pierce the skin even when pressed against it.
Differences between a needle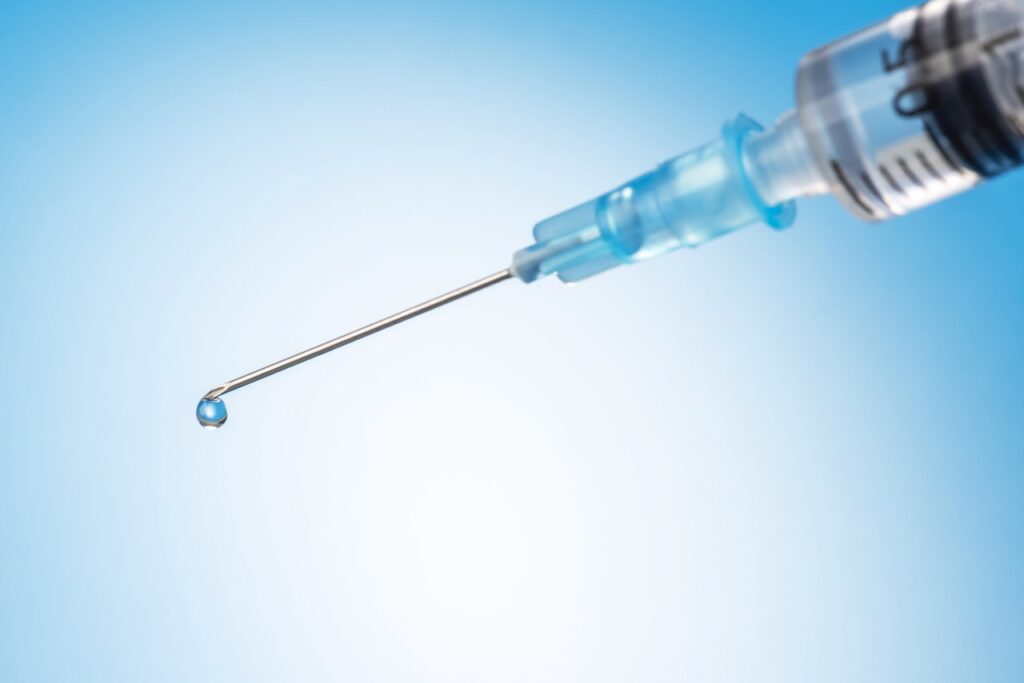 There are two types of needles used for jyaluronic acid injection: neddles and microcannulas.
A needle is the sharp, pointed implement that you might envision. The needles used in hospitals for procedures such as blood draws or injections can be quite painful upon piercing the skin.
The shape of the needle, with its sharp, angled cut at the tip, makes it prone to easily piercing tissues, not only the skin but also blood vessels and nerves, posing a higher risk of damage. When the needle tip comes into contact with a blood vessel, it can easily cause bleeding, leading to subsequent internal bleeding. In hyaluronic acid treatments, injecting with the needle inside a blood vessel can result in the most severe complication known as vascular occlusion.
Needle sizes range from 18G to 34G, with "G" representing the gauge. For intravenous injections, needle sizes typically range from 20G to 23G, while for medication injections, the common range is 23G to 25G.
On the other hand, in hyaluronic acid treatments, finer needles in the range of 27G to 34G are used. For instance, a 30G needle has a diameter of 0.20mm, while a 34G needle has an extremely fine diameter of 0.10mm.
| | | | |
| --- | --- | --- | --- |
| Diameter of cannula | Length of cannula | Outer diameter of cannula | Thickness of punching neddle |
| 30G | 25mm | 0.298mm | 27G |
| 27G | 40/50mm | 0.400mm | 25G |
| 25G | 50/70mm | 0.500mm | 23G |
| 23G | 50mm | 0.650mm | 23G |
| 21G | 70mm | 0.800mm | 21G |
In cosmetic medicine, thinner needles are used to prioritize finer adjustments, minimal scarring from injections, and reducing pain during puncture and injection. However, even with very fine needles, the sensation of pain during insertion persists, and the act of repeated punctures can be quite uncomfortable.
This significantly reduces the risk of damaging important tissues such as blood vessels and nerves. While cannulas also come in sizes ranging from 18G to 34G, in hyaluronic acid injections, it is common to use sizes between 25G and 30G.
Additionally, the needle hole through which the substance is pushed out is situated laterally rather than at the tip. This allows for control over the injection direction by adjusting the orientation of the hole during the injection process.
Microcannulas are longer than needles and have a flexible and bendable shape, allowing for more flexible movement. They are suitable for hyaluronic acid treatments that involve injecting the substance over a broad facial area, creating smooth foreheads or contours.
Advantages of Microcannula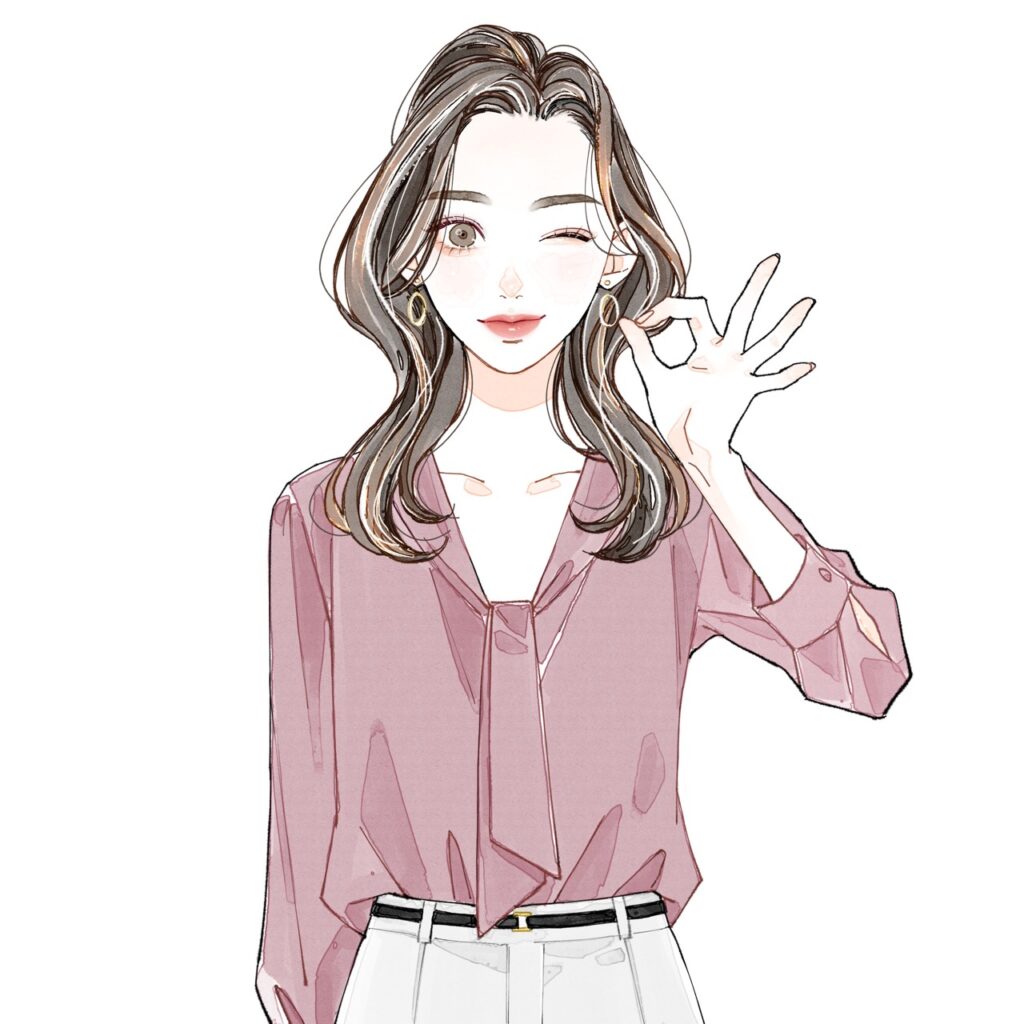 Less pain
The microcannula, by itself, does not penetrate the skin. Initially, a single needle is used to create a puncture in the skin, and then the cannula is inserted through that opening for the injection. When moving the cannula from side to side, it can be done through the same puncture, allowing for versatile injections in various directions.With this method, the intense pain is limited to the moment of creating the initial needle puncture. The number of times the needle is inserted into the skin is reduced.
Especially when the area to be injected is extensive, using a needle requires multiple insertions from numerous points, which can be quite painful. The strong pain associated with multiple needle insertions can be a concern, and there is a risk, as some patients may move during the procedure due to the discomfort. Using a microcannula can significantly reduce the discomfort associated with extensive hyaluronic acid treatments.
Reduce internal bleeding
Hematoma is a symptom that occurs after a procedure due to bleeding from blood vessels. The tip of the microcannula is designed to be rounded to avoid piercing vital tissues. Even if the tip of the cannula comes into contact with a blood vessel, its shape is designed to minimize damage to the vessel, thus preventing bleeding.
There have been reports stating that in 400 locations where 230 individuals underwent filler treatments using microcannulas in Japan, only 3 cases (0.0075%) experienced post-treatment hematoma.
Since minimal hematoma results in significantly reduced downtime, microcannulas are recommended for those who want to undergo treatment without it being noticeable to others.
Reduce the risk of side effects such as vascular occlusion and blindness
Vascular occlusion is the most serious complication that occurs when hyaluronic acid is injected into a blood vessel. It can lead to skin necrosis and, in severe cases, blindness due to impaired skin blood circulation.
Under normal circumstances, if the needle tip enters a blood vessel, the practitioner can confirm retrograde blood flow by checking for backflow. However, hyaluronic acid injections present a unique situation. Due to the high viscosity of hyaluronic acid itself, even if practitioners perform backflow checks, blood may not flow back smoothly. Injecting in this condition may lead to vascular occlusion.
In order to avoid vascular occlusion, the most crucial aspect is to ensure that the needle tip does not penetrate into the blood vessel. As mentioned earlier, microcannulas have a rounded tip, making it less prone to easily puncture blood vessels. Therefore, the risk of the needle tip entering the blood vessel is significantly lower compared to a needle.
In our clinic, we prioritize patient safety and usse microcannula for most hyaluronic acid treatments.
Easy to get a nice result
By using the microcannula method, it's possible to inject hyaluronic acid into a consistent layer. When using a needle, hyaluronic acid often enters various layers, contributing to an uneven finish or lumpiness.
Injecting into a consistent layer allows for a smooth finish, for example, creating a nose that appears streamlined. With needle procedures, the process often involves creating a series of rounds, which can result in a lumpy finish.
Using a microcannula can lead to a more natural and beautiful result.
Disadvantages of Mircocannula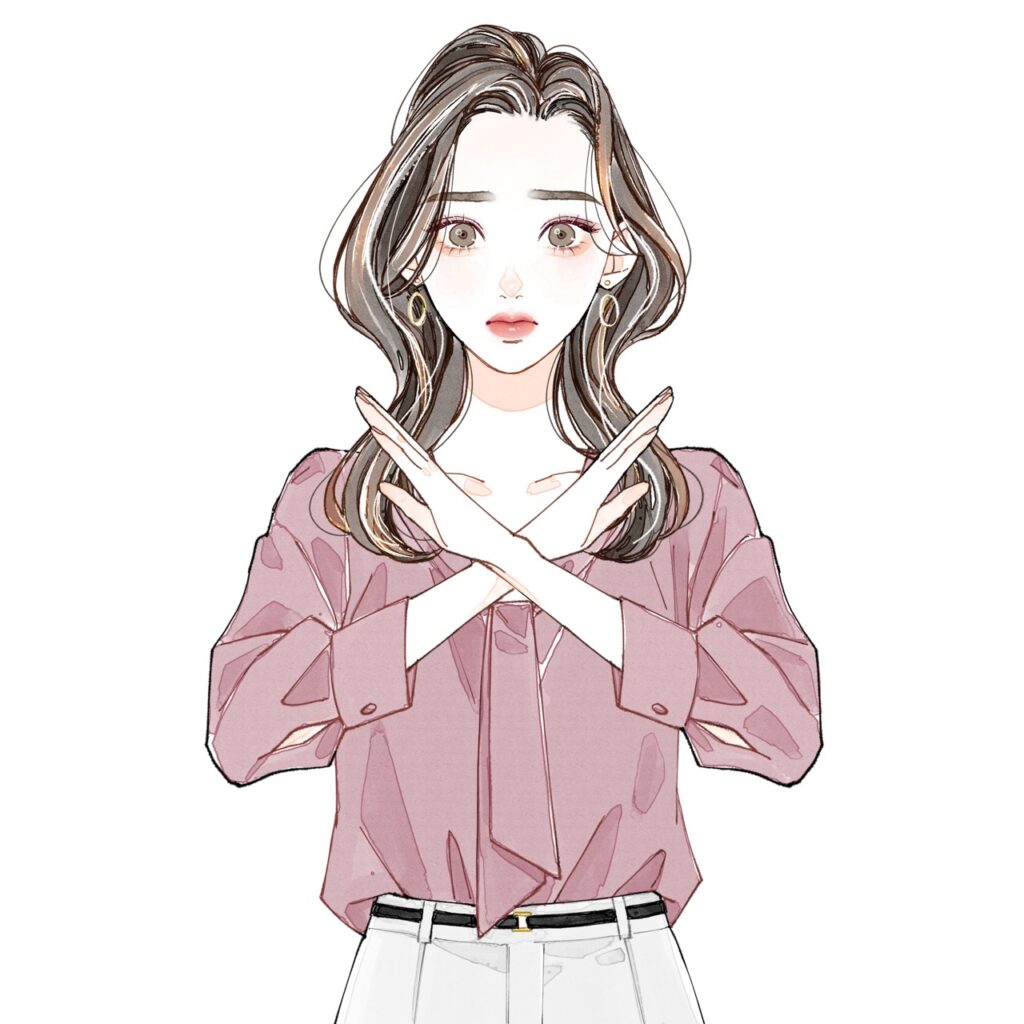 Microcannulas are excellent in terms of safety and have high versatility for various areas. However, there are also some injection methods that they cannot perform.
Cannot inject into shallow layers
Firstly, intradermal injections are not possible. Intradermal injections involve injecting into the dermis (the shallow layer of the skin). This method is commonly used in cosmetic medicine for procedures such as Botox injections, collagen injections, and hyaluronic acid injections for improving skin texture.
Intradermal injections involve inserting the needle from the skin surface, keeping the needle tip in the shallow layer of the skin, and injecting the substance. Since microcannulas, which do not penetrate the skin, cannot maintain the needle tip in the shallow layer, they are not suitable for intradermal injections.
Difficult to inject into deep layers
Next, microcannulas cannot be inserted vertically. When injecting hyaluronic acid onto the periosteum in areas such as the jawline, temples, or nasolabial folds, it is necessary to advance the needle straight and vertically from the skin surface until it reaches the deepest part of the bone. To reach the bone, the needle must penetrate through thick subcutaneous fat, fascia, muscles, and other tissues.
However, with fine and flexible needles like microcannulas, there is a risk of bending along the way, making it challenging to reach the target position successfully. Forcing the needle forward may also lead to the cannula breaking. In areas where vertical insertion for injection is desired, the use of needles is more suitable.
Is it 100% safe to use a Microcannula?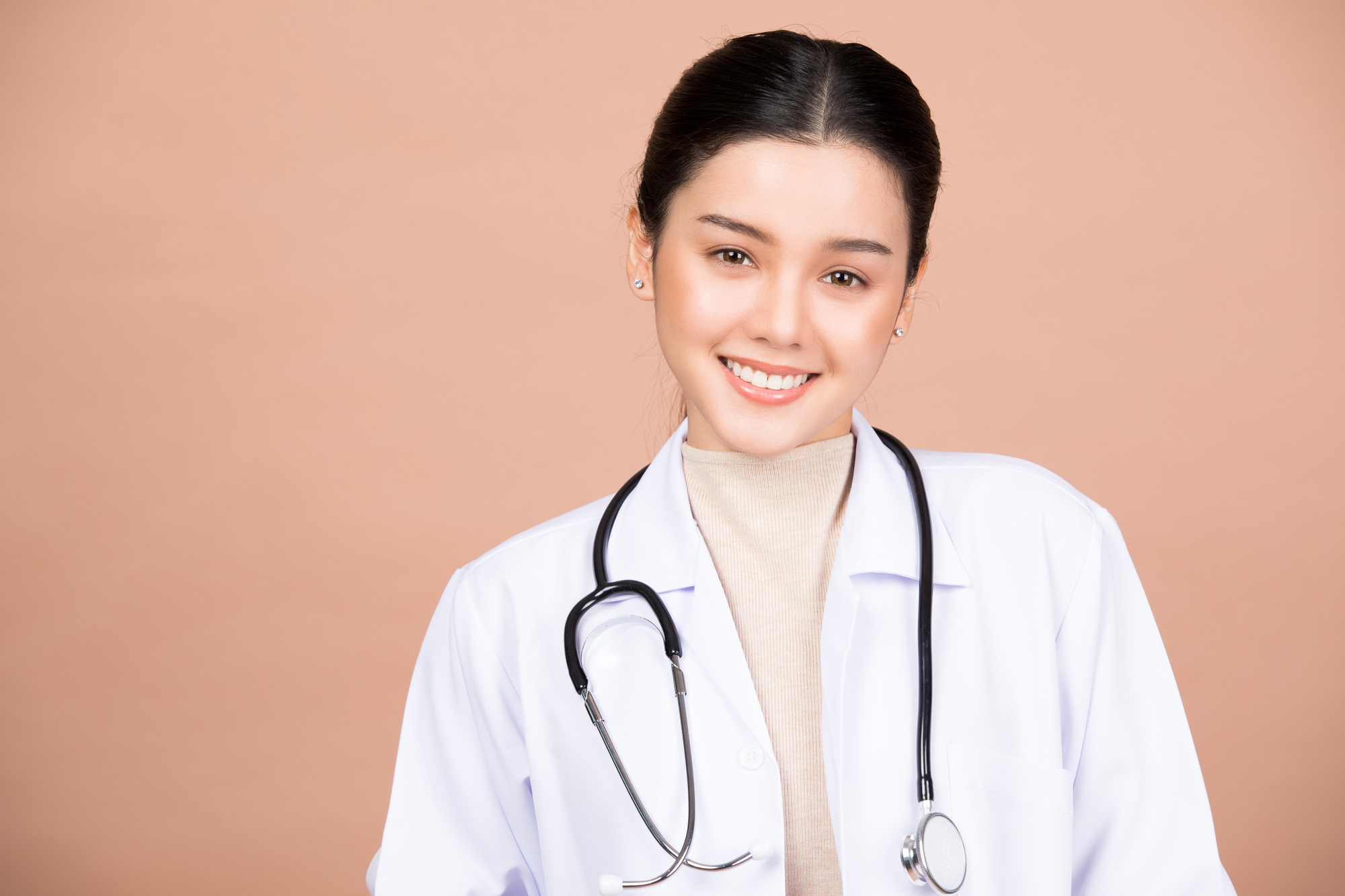 It's important to note that even when using microcannulas, the possibility of vascular complications is not reduced to zero.
There have been reported cases of vascular occlusion even when using cannulas. Despite the rounded tip of the cannula, forcefully pushing it can penetrate the blood vessel wall. It's akin to how a fork won't pierce the skin with light pressure, but with strong force, it can penetrate.
It is said that there is a risk of penetrating the blood vessel wall, especially with thin cannulas ranging from 27G to 30G. While some suggest that the risk of penetration is lower if the cannula is inserted parallel to the blood vessel, it's important to note that blood vessels can have meandering paths and branches, and there are individual variations. Additionally, in areas with adhesions in the subcutaneous tissue due to trauma or previous surgery, the mobility of blood vessels may be reduced, increasing the risk of vascular damage.
Based on the information provided, it seems that if hyaluronic acid is injected at high pressure into an area where blood vessels are damaged, vascular occlusion could potentially occur with any needle. Even when using a cannula, it's important to inject cautiously using a method that minimizes risks, similar to the approach taken with needles.
The importance of the injecting technique by the physician remains consistent, whether using a needle or a cannula. Achieving safe hyaluronic acid injections requires the physician to have a sufficient level of experience and technical expertise. Merely having the right tools is not sufficient for ensuring safety.
At our clinic, based on a wealth of case experiences, we regularly conduct study sessions among physicians to continually assess and enhance safety measures.
Frequent Asked Questions about Microcannula
What is the difference between microcannulas made in Japan and those made overseas?
Can it be used with Botox?
In the case of Botox injections, microcannulas cannot be used. Botox injections involve targeting specific muscles, aiming for a particular depth, and injecting in increments as small as 0.1ml. This requires a very precise injection method, and the use of microcannulas is not suitable for this purpose.
The cost and market price of Microcannula
At our clinic, the price for one Japanese-made microcannula is ¥4,400. If you're looking for hyaluronic acid injections with minimal downtime and high safety, it's safe to say that these microcannulas are essential. We encourage you to give them a try.
\If you're looking for hyaluronic acid injections using high-quality microcannulas, choose Renatus Clinic./